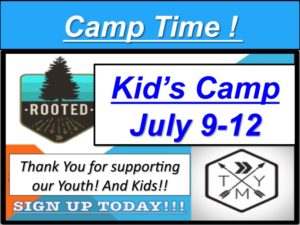 The Youth had a great time at their camp in June. Now its the kid's turn. Pray and support our kids while they are participating in the greatest revival of their young souls!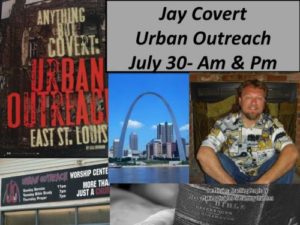 Jay Covert will be preaching both the morning and evening service July 30. He has a tremendous inter-city youth ministry in East St. Louis. Be a part of this great ministry by attending worship July 30.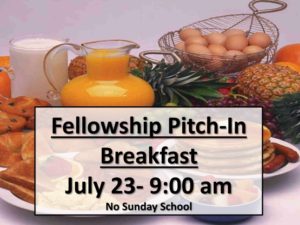 Join us for a special Sunday breakfast at 9am, July 23. No Sunday School that morning but plenty of fellowship and food in the Gym. Make plans now to attend
.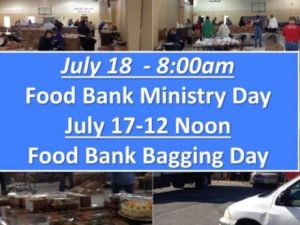 June Food Bank Distribution Day is 8 am, Tuesday, July 18 in the Lindsey Center. Food Bank Bagging Day is noon, Monday, July 17. Volunteers are needed both days to prepare for this essential feed-the-need event in Tipton County.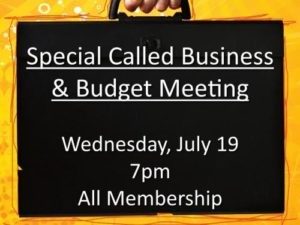 Wednesday, July 19th at 7pm is a Special Called Business Meeting to approve the 2016-2017 budget. All voting members of the church are urged to attend.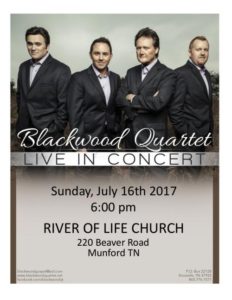 The Blackwood Quartet will present a special concert at 6pm, Sunday, July 16th at River of Life. Make a reservation in the church foyer and plan to attend.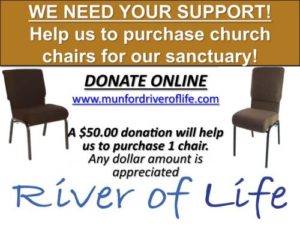 The campaign to revitalize the sanctuary is underway! A $50 gift will buy one new pew chair. Of course, any amount will be accepted. Mark your donation during the offering time so we know to set that aside for the new sanctuary chairs.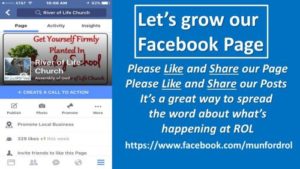 Find Us On Facebook!
Don't forget to keep up with all the River of Life happenings and her people on our Facebook page!