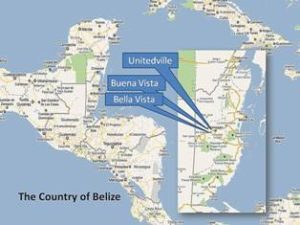 The Growing Ministry in Belize
Establishing a church in the Central American country of Belize has been a direct missionary project of River of Life Church since March 2003. The work actually was started by missionaries Dean and Paulette Jones in 1989. They were instrumental in the salvation and training two of our first pastors there.
Pastor Amilcar Dela Rosa, is the leader of the ministry in Belize. He currently pastors our lead church in the north at Unitedville, Belize; and his brother, Rev. Leonel Dela Rosa pastors our lead church in the south at Bella Vista. Other pastors include: Rev. William Garcia -Mango Creek; rev. Amileo Cal-Mayamopan; Rev. Roberto Cal -SanRoman; Rev. Domingo-Tacaman, Guatemala. (2 Churches)
Although the official language is English, the ministry is primarily to Spanish speaking people. River of Life churches have nearly 500 in regular attendance, with over 1,000 adherents. Since 2003, River of Life Church in Munford, TN has made more than mission 30 trips to oversee and solidify the training of workers and building of churches. These churches are officially recognized as Assembly of God churches. Each February a team from the American River of Life Church makes a trip to Belize.
We believe in time that God will help add several other churches to the Ministry in Belize. We are excited about what God is doing and believe many more souls will be brought to the Kingdom. A special account has been established for Belize at River of Life Church and with Assemblies of God world missions. All monies donated to this work go directly to this ministry.
Pastor Amilcar's Vision for Belize from Todd Pugh on Vimeo.
Amilcar, his bride Griselda, with their children Larry, Melissa and Kaysha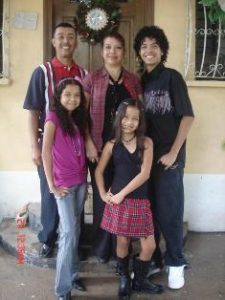 The church at Bella Vista