Progress, progress, progress!
What began with eight people in an upper room in a remote village in Belize has spread n
ationwide! The Belize ministry has been picking up steam and growing at
an exponential rate.
Now five strong churches throughout the country of Belize, two congregations in Guatemala, and more local men asking to start churches in their villages all the time, God is at work!
Each of the four main churches in Belize average
m
ore
th
an ninety in attendance of dedicated believers with double that number who visit annually. They have organized their own youth groups, contemporary worship teams, ushers greeters and community outreaches.
Since 2003, Munford River of Life Church has made more than
40 mission trips to oversee and solidify the training of workers and building of churches. These churches are officially recognized as Assembly of God churches. Normally, each February a team from Munford River of Life Church makes a trip to Belize.
The main church at Unitedville, west of the Belize capital of Belmopan, is the hub of the ministry overseen by Amilcar Delarosa and his family. The mother church at Unitedville was result of the tremendous growth from the original building at Bue
na Vista.
From there, the ministry fire spread to the capital, establishing a thriving church in the suburb of Mayamopan, and to the south with the establishment of two
churches at Bella Vista, Mango Creek and San Roman.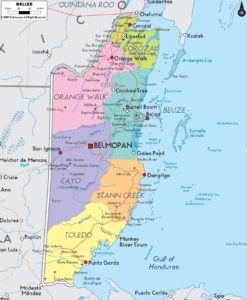 Each church has its distinctive flavor ministering the Gospel to the local people who include Mayan and Cajun indians.
Other organizations such as Partnership International has seen the results of the hard work of Amilcar and his pastors and have joined in the work by sendin
g ministry teams. Anywhere from three to five times a year, Partnership International has coordinated teams of people from throughout the United States to visit Belize for a week of ministry.
This ministry could be a building project or distributing door-to-door food, clothing or literature. To participate in Partnership International adventures click here.
To support our Belize mission directly, click on online giving and select Belize.