Pastor Greg and Sister Bonnie Temke
Senior Pastors
Pastor Greg is a native of Cincinnati, Ohio. In his senior year of high school, Greg met Jesus Christ and accepted Him as his personal Savior. Greg accepted the call into ministry and enrolled at Central Bible College, and graduated in May, 1984 with a B.A. in Bible.
While in college, Pastor Greg met the love of his life, Bonnie Carter. They will celebrate 33 years of wedded bliss in June of 2017. Greg and Bonnie have two children, Landon, 29 and Lindsie, 27. Lindie is married to the love of her life, Matt.
Greg's ministry style is relational, because it is a privilege to pastor God's wonderful people. His preaching style is a teaching-preaching style where altar calls are given to allow the Holy Spirit the opportunity to move.
Pastor Greg's hobbies include landscaping, deer hunting and racquetball. He loves Mexican food and his dream vacation is a trip around the world.
Sister Bonnie loves to quilt and is a gifted amateur photographer. Her favorite foods are strawberries, chocolate and brownies. As an Arkansas native, she roots for the Arkansas Razorbacks. Her dream vacation is a trip to Hawaii.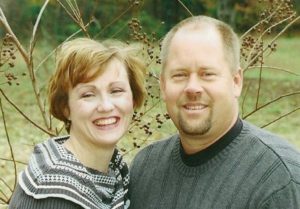 Greg and Paula DeVaughn
Children's Pastors
Pastors Greg and Paula DeVaughn are proud to Tennessee born and raised. Pastor Greg spent the first eleven years of his life living in the Frayser area of Shelby County. His family relocated to Tipton County where both sides of the family had roots. Pastor Paula grew up in Tipton County in the Quito –Drummonds area where her family roots run strong. Greg and Paula are high school sweethearts. Greg gained Paula's attention by helping her pass Algebra 2 in eleventh grade. They married soon after graduating and have been married 28 years. God blessed them with a daughter, quickly followed by three sons. Their family has now grown to include a son and daughter-in-law and at this time seven grandchildren. Together they have served for over thirty years in youth and children's ministries. They now have the joy of seeing many of their "kids" serving in ministry and raising their own children in Christian homes.
Pastor Greg and Paula bring not only seasoned Christianity to their ministry, but also the experience and insight only parents and grandparents have. They strive to create and environment that allows children to know Christ as Savior, learn the infallible truth of God's Word and to impact their world with both.
Lindsey Combs
Youth Pastor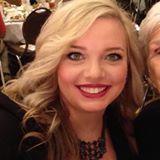 Pastor Lindsey was born and raised in Munford. She has called River of Life her home church for as long as she can remember. While she received Jesus Christ as her Lord and Savior at a young age, she fully dedicated her heart and life to Him at age 24. She was involved as a volunteer youth leader for four years before accepting the role of Youth Pastor. She was previously employed as a Radiologic Technologist for 10 years at a local hospital, but obeyed the Lord to attend Tennessee School of Ministry and pursue the call of ministry on her life. She completed three years of TSOM and is a licensed minister with the Assemblies of God.
Pastor Lindsey loves to connect with the students of this community on a personal level, and believes that relationships build a bridge of trust so that you can speak into a person's life. She encourages each student to have a personal, one on one, relationship with God.
Hobbies Spending time with her "fur-baby", a Shitzu named Bentley, crafting, reading, and hanging out with friends
Favorite Sports:
TENNESSEE FOOTBALL and Atlanta Braves baseball
Favorite Foods:
Macaroni and Cheese, CHOCOLATE, and Belizian cuisine
Dream Vacation:
Everywhere!!! From the snow covered mountains to the sandy beaches!!