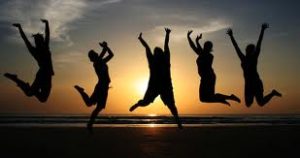 Don't be lonely and afraid. Being a teenager is a tough time in life. Authentic Youth Ministry is geared toward "connecting" young people who want to know the real meaning to life and the answer to the real problems teenagers have.
Authentic Youth is a wonderful opportunity for real youth to get together and be real with each other. No phoniness here! It is a chance for kids to have fun, make friendships, find encouragement, and dig down to the "connect" with life. At the Authentic Youth you will find movies, games and, of course, food. If you are looking for the right kind of hangout, where you will find that serving Jesus is fun,and is the place to be.
Through that time, God has planted deeply in our hearts a burden for the students of this generation. We could not have received a greater calling from the Lord! We know that River Of Life is our home and we know God has put us here for a plan and a purpose. We are excited about what God will be doing through the coming years in the youth of our church. So don't miss out on what God will do in your life. Come and join us every Wednesday at 7pm for a awesome time of worship and Word! God Bless!
Contact us. Pastor Lindsey Combs, lindsenardo76@juno.com, 901-606-2070